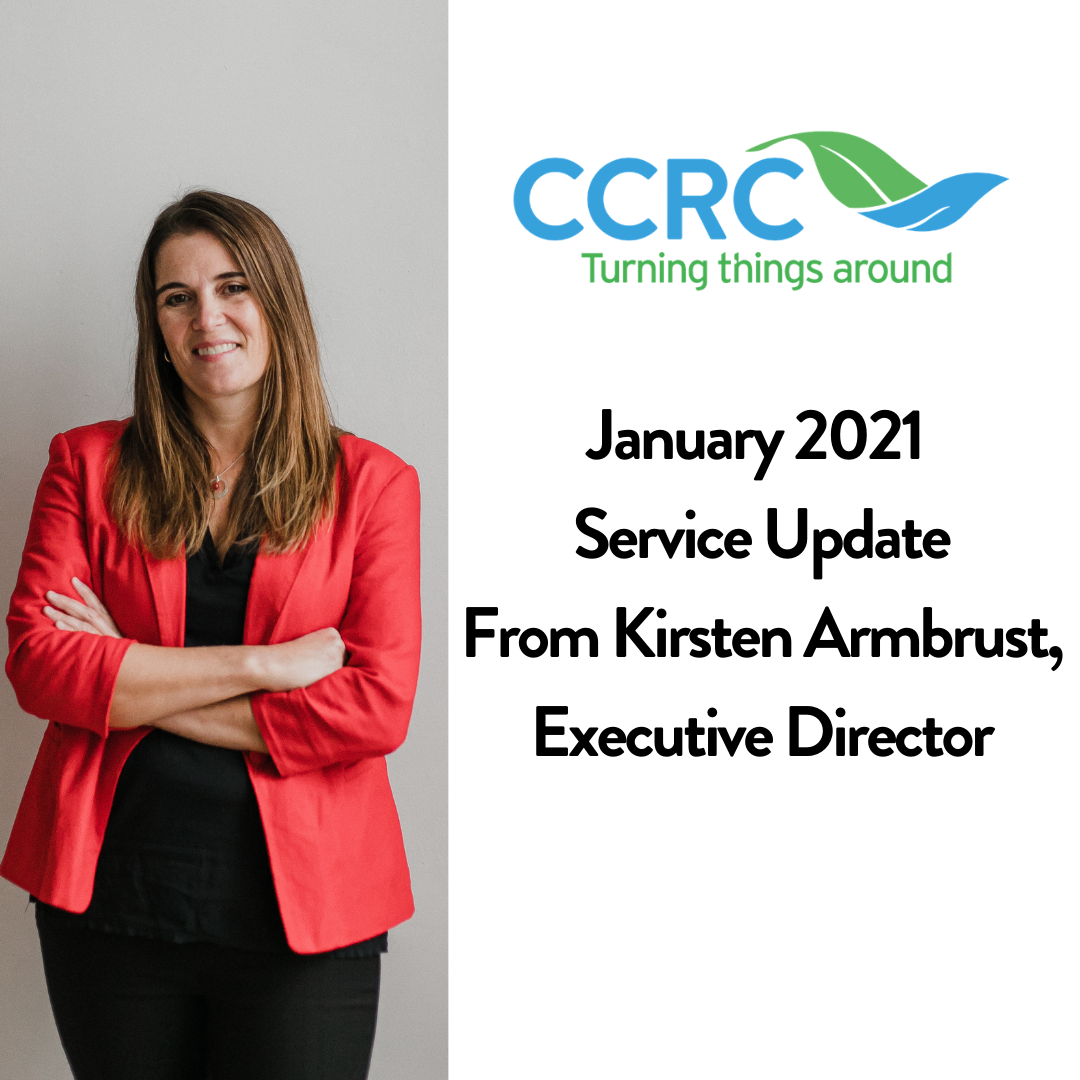 As we move into the 'Stay at Home' order in our province I am sure many of us are struggling with Covid fatigue and ways to remain positive.
While CCRC has made the difficult decision to close to in-person appointments during the lockdown, we know it is necessary for the health of our staff, our clients and our community. At a time when people's housing, financial and mental health needs are more pressing than ever we want you to know that we are here for you.
We understand the challenges of isolation, of missing family and friends and regular routines. We understand that virtual learning is difficult for our children and for us in so many ways. They are missing their friends, their classmates and their teachers and we are struggling with balancing other responsibilities with overseeing their education while trying to ensure they remain healthy and positive.
For those in our community who have medical issues or are caring for those who do, what we hear on the news can instill fear and anxiety for our safety and the safety of our loved ones.
There are people who are living in environments that aren't safe; perhaps there are others in the home that make home an unsafe place, or maybe it's the housing itself.
Still others in our community are experiencing homelessness, a terrible prospect at any time, but amplified during the pandemic.
The pandemic is affecting everyone in different ways. No one knows what stress others are carrying, or the reasons behind the decisions people make.
I encourage everyone to remember to be kind, to do your best and to check in on those who may be struggling. A call, a few kind words or wave from across the street may be the positive interaction someone desperately needs.
If you need have questions or need support with housing, finances or professional counselling, please call CCRC.  We are here for you.
Kirsten Armbrust – Executive Director