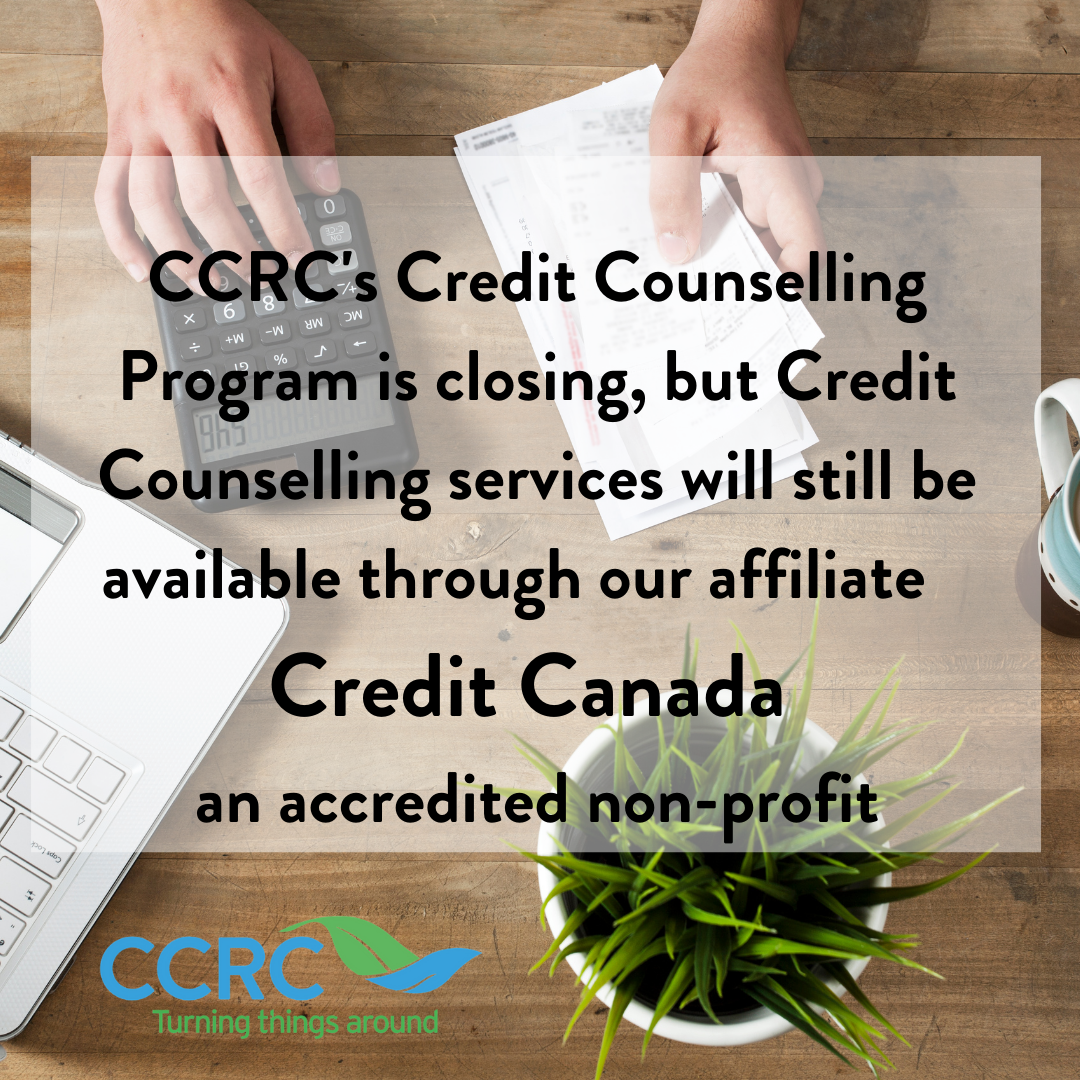 It is with mixed feelings that CCRC announces the closure of its Credit Counselling Service.
After 48 years of providing excellent credit counselling, financial literacy, and debt management services to the people of Peterborough City and County, we will be closing the program effective May 31, 2021. This decision was made as a result of changes within the industry.
Our devoted Accredited Credit Counsellor, Nancy Jackson, will continue to deliver exceptional Credit Counselling Services locally through Credit Canada , an affiliate not-for-profit organization dedicated to Credit Counselling Services in Canada, and an accredited member of Credit Counselling Canada.
Opened in 1973, CCRC's Credit Counselling Service has provided Debt Management Programs, budgeting and consumer information to thousands of households, and has been actively involved in promoting Financial Literacy with many community partners across the City and County of Peterborough and surrounding areas.
We are tremendously grateful to the Credit Counselling staff at CCRC for their efforts to assist the people in Peterborough City and County over the past 4.5 decades, and we will continue to refer clients who would benefit from Credit Counselling Services to Credit Canada after May 31.