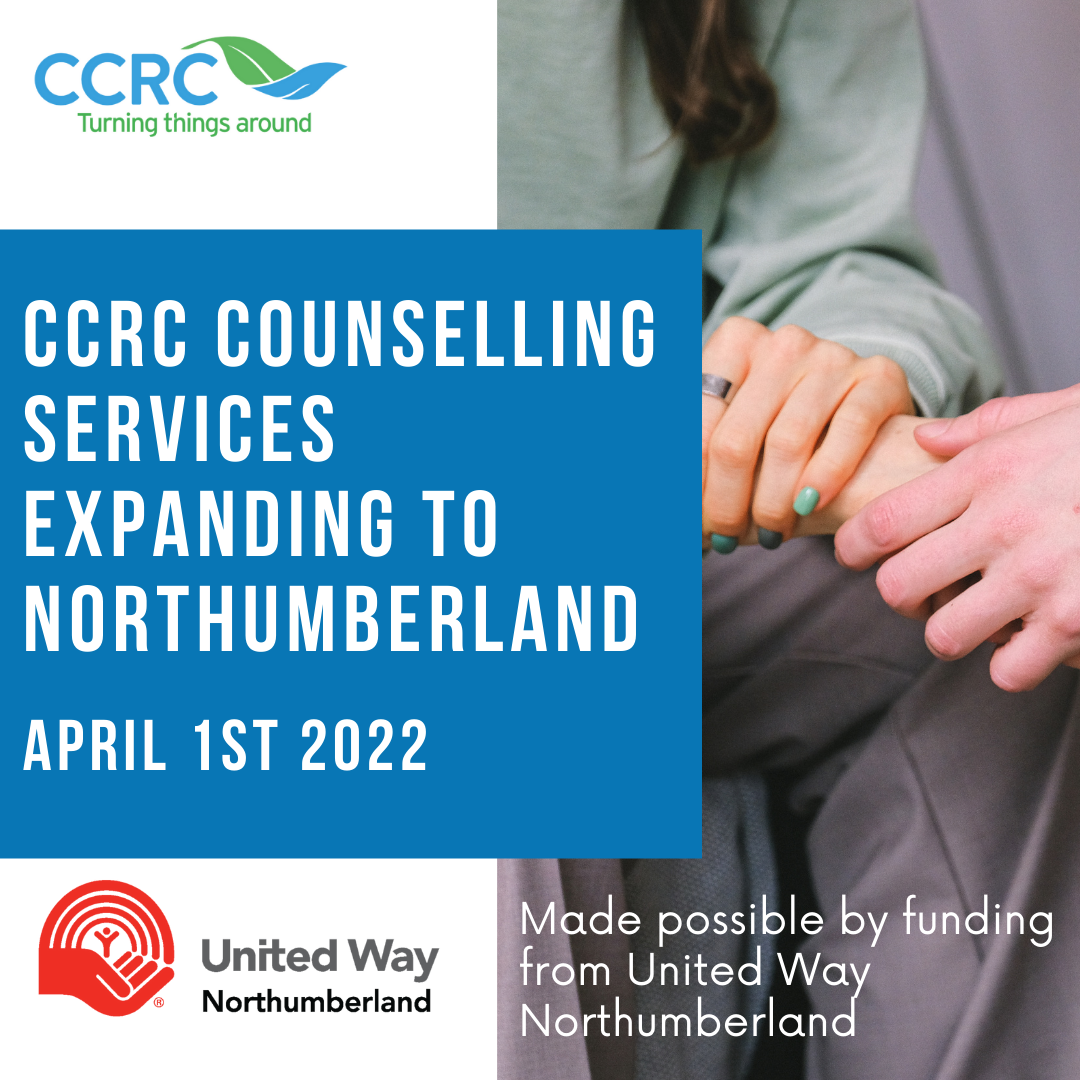 CCRC is thrilled to announce that effective immediately we will be expanding our Professional Counselling services to Northumberland County thanks to the generosity of Northumberland United Way. CCRC has been providing services in Peterborough City and County since 1956, is accredited with the Canadian Centre for Accreditation and is a member of both Family Service Ontario and Family Service Canada.
"We saw an unmet need for community based counselling in Northumberland and are so grateful to the staff and Board of Northumberland United Way for supporting us to meet that need", Kirsten Armbrust, Executive Director.
Counselling will be offered on a sliding fee scale to adults 18+ with no one turned away due to the inability to pay. To inquire about arranging services, please call 705-743-2272, ext. 308.