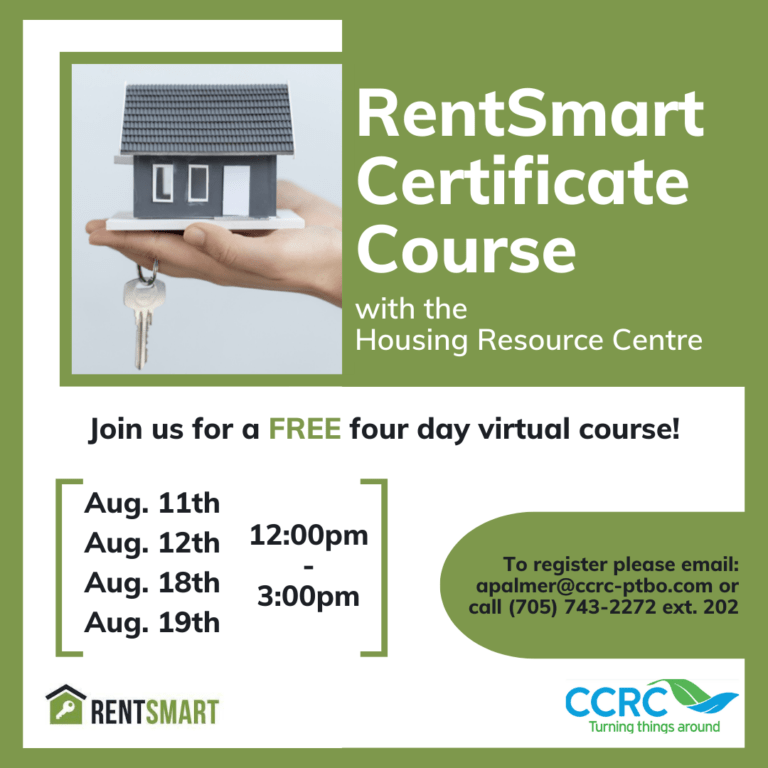 Upcoming RentSmart Courses
The RentSmart Certificate course will be held over four sessions. Each session will be 3 hrs.
Thursday, August 11, 2022
Friday, August 12, 2022
Thursday, August 18, 2022
Friday, August 19, 2022
12:00 – 3:00 each day
Attendance at all four sessions are required to receive a Certificate
Contact Auden at apalmer@ccrc-ptbo.com or 705-743-2272 ext 202 to register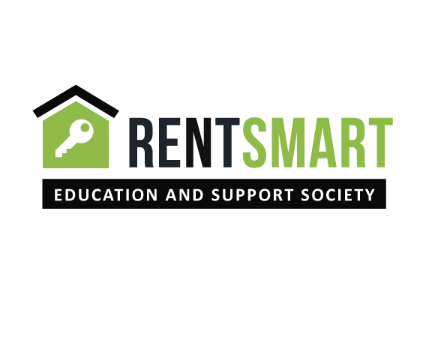 Want to know more?
More info about RentSmart Basics and RentSmart Certificate Courses
RentSmart Certificate
This course is designed to help tenants succeed in their tenancy. It teaches important skills to build tenancy knowledge and confidence to establish and maintain suitable housing. The learning empowers tenants to understand their rights and responsibilities, communicate effectively with landlords, neighbours and roommates, budget to maintain their housing, and understand how to look after their home. On course completion, participants will receive a verified certificate, with ID #, that's recognized by many landlords and housing providers and may be accepted in lieu of references or credit checks.
Course Length: Usually 12-hours however length will vary depending on the group or whether it's in-person or virtual sessions with an online facilitator.
RentSmart Basics
This 3-hour session covers the '3 Keys to Successful Tenancies' to help participants learn important tools to understand what it means to have a successful tenancy: Paying Your Rent, Peaceful Enjoyment, and Looking After Your Home. The course includes a handbook and is very interactive. Tenants who take RentSmart Basics do not receive the RentSmart Certificate but they do learn the foundational basics of renting.
Course Length: 3 hours, usually completed in a single session