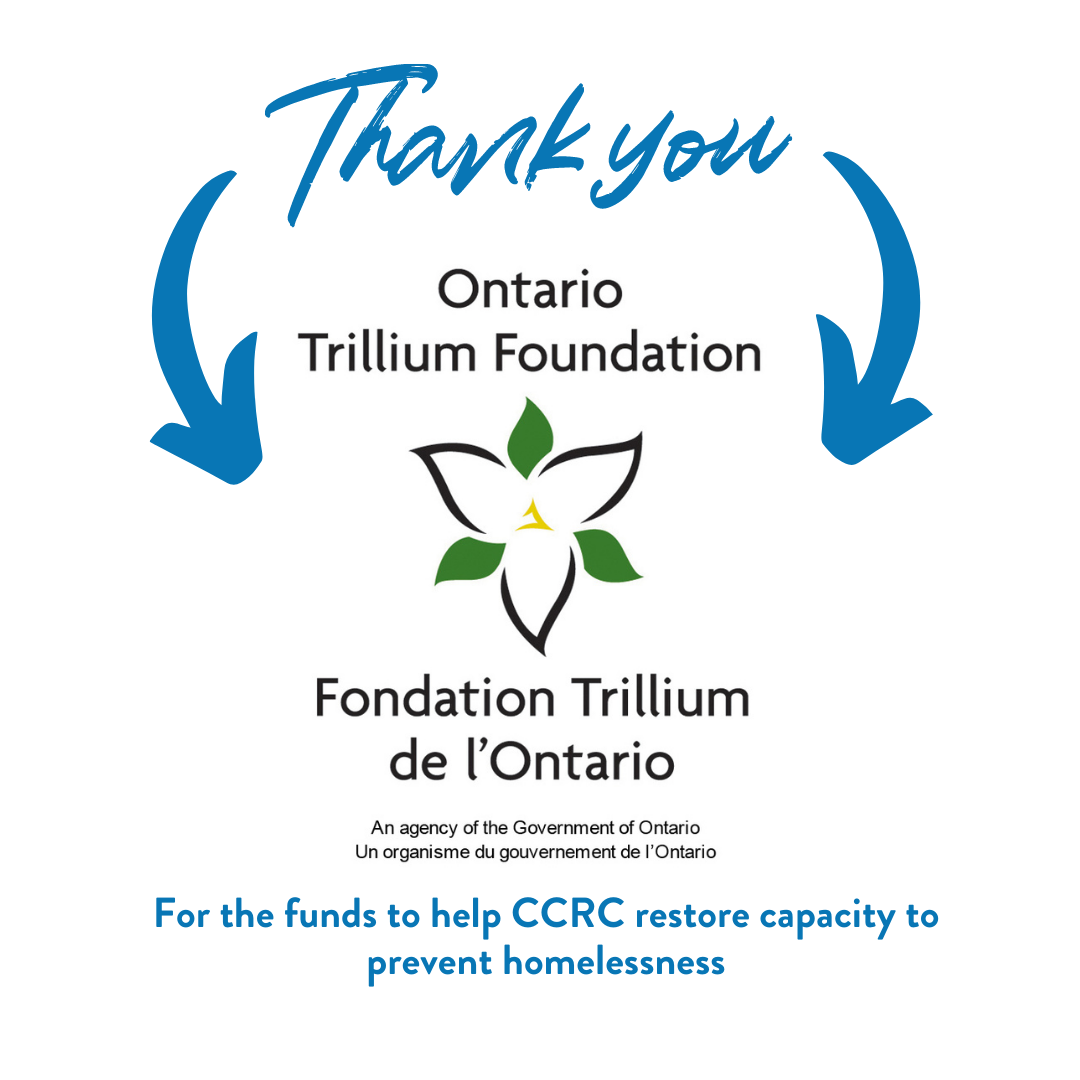 On Tuesday, April 19, 2022, MPP Dave Smith formally congratulated the team at CCRC (Community Counselling and Resource Centre) during a virtual meeting on the work the organization did with a $55,900 Resilient Communities Fund grant from the Ontario Trillium Foundation (OTF). The grant was used to restore CCRC's Housing Help clinic operations to full capacity. The project addressed the more complex housing situation the pandemic has forced upon a number of people in Peterborough City and County.

"The Community Counselling & Resource Centre provides a critical service to people in our community facing housing and financial challenges. I am proud to support the agency as they carry-out their diligent and compassionate work," MPP Dave Smith said. "This grant of $55,900 will help the CCRC to recover from the past two years while continuing the great work they do," MPP Dave Smith added.

The Resilient Communities Fund grant program was developed by OTF to help non-profit organizations rebuild and recover from the impacts of COVID-19. Funds from the grant are being used to hire a full-time intake worker, as well as helping with some administrative costs, as well as purchasing a laptop, phone and program supplies for the clinic. People from all areas of Peterborough City and County rely on CCRC to provide them with services in a timely way to prevent homelessness and thanks to the OTF grant, this is happening.

"Through the generosity of the Ontario Trillium Foundation, we have been able to support more clients who are experiencing homelessness or those at risk of becoming homeless," said Kirsten Armbrust, Executive Director CCRC. "The Covid-19 pandemic has made things even more difficult for the most vulnerable members of our community and the support of OTF has meant we are able to serve more people at the time they most need support"

CCRC is committed to preventing homelessness by helping to keep people housed, or to find new housing. If you wish to enquire about the Housing Help Clinic or CCRC's other services visit our website at: www.ccrc-ptbo.com.

The Ontario Trillium Foundation (OTF) is an agency of the Government of Ontario, and one of Canada's leading granting foundations. Last year, nearly $112M was invested into 1,384 community projects and partnerships to build healthy and vibrant communities and strengthen the impact of Ontario's non-profit sector. In 2020/21, OTF supported Ontario's economic recovery by helping non-profit organizations rebuild and recover from the impacts of COVID-19.