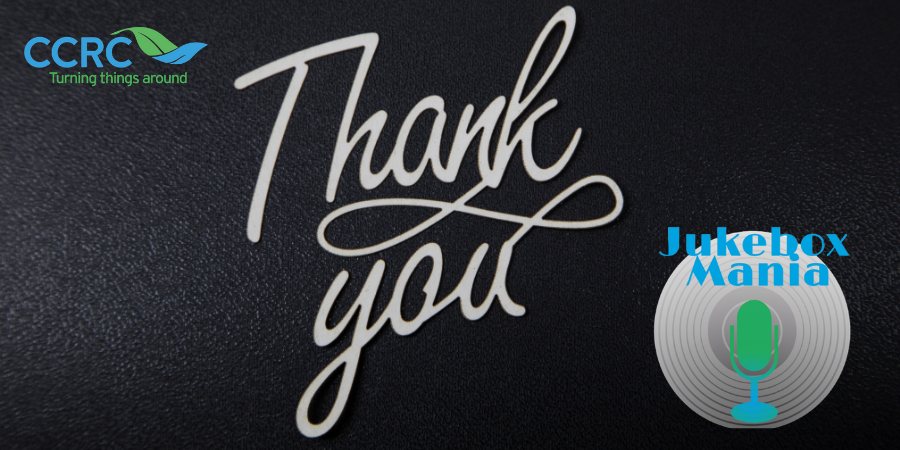 To everyone who made our 15th Jukebox Mania and first ever virtual offering a success!
We hope that everyone had a fantastic time and we look forward to the day when we can see you all again.
Thank you so much to our Sponsors, auction donors, our teams and a special thank you to our Jukebox Mania committee for making it all happen.
Congrats to LLF for taking the top prize in this year's Jukebox Mania!
What is Jukebox Mania?
It's Name that tune trivia! It's a friendly competition where your team listens to clips of songs that follow a theme and you guess the artist or title of the song (or both!). Think of songs about birthdays, if that's the category, every song clip will be from a song with either 'birthday' in the lyrics or in the title. Easy peasy right?
Jukebox Mania is also CCRC's main fundraiser. Follow us on social media so you are in the know for next years' JBM!