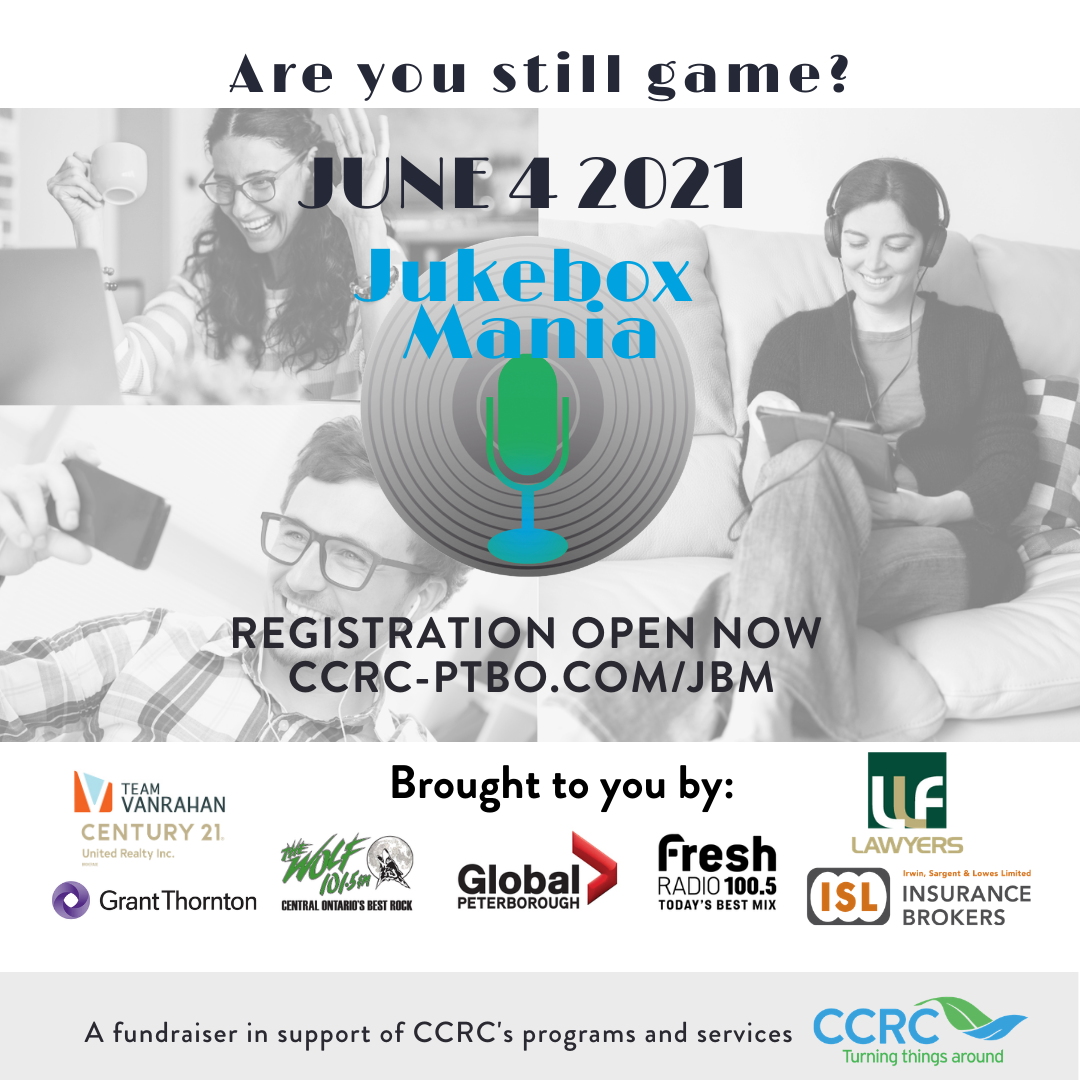 Jukebox Mania 2021 is the year to invite your friends, family, and colleagues into the JBM fold. Keep scrolling for details about how we'll play, our online auction, a contest to win a free team entry for JBM 2021, and sponsorship opportunities.
Your team members can be anywhere, Cousin Bob in North Bay a serious AC/DC fan? Aunt Martha in Windsor who knows every Beatles song? Your teenage daughter who can recite pop songs before your phone number? They can all join in the fun.
Bring your JBM game to the next level.
JBM 2021 will be played on June 4th from 7 – 9 pm via the Triviahub platform- check out this demo to get a better idea of how you and your team will be able to play.
What is Jukebox Mania?
Name that tune trivia! It's a friendly competition where your team listens to clips of songs that follow a theme and you guess the artist or title of the song (or both!). Think of songs about birthdays, if that's the category, every song clip will be from a song with either 'birthday' in the lyrics or in the title. Easy peasy right? You'll have to register and play to find out.
Your Team
Up to 8 people per team
Play from anywhere with an internet connection, with any device
One team captain uses a laptop or desktop computer (to enter answers)
Cost per team member is $40
Our Online Auction is back!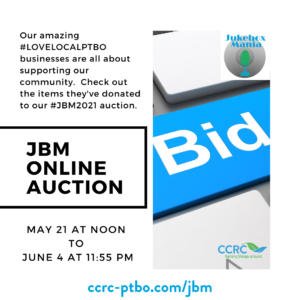 Kicking off May 21, our online auction is shaping up to be spectacular. Check back here for all of the details.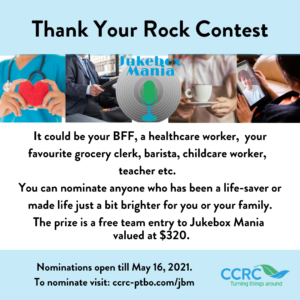 We all have them. People who have gotten us through the past year. Nominate that 'Essential' person in your life by clicking here.
Own a business?
Consider Sponsorship for an unparalleled 2021 team-building experience. Click here for the details.