Juke Box Mania – Friday, April 27, 2018

Location: Peterborough Memorial Centre (151 Lansdowne St.)
If your company is interested in corporate sponsorship, please contact us for more information.
About the Event
Juke Box Mania is a really great opportunity to become part of a special community event in support of Community Counselling & Resource Centre. This event is fresh, creative and a lot of fun! It's not black tie, you don't have to run, walk or cycle.
Juke Box Mania is best described as a kind of "name that tune" game that challenges players to name musical artists, movies, jingles, television shows and various songs from every musical genre in a fun, relaxed and party-like atmosphere.
Players enter this event as a team and pay a registration fee. They listen to sound clips in a specified musical category and then scramble to fill in an answer sheet to be submitted to the judges. At the end of the game, one "band" goes home with bragging rights and some nifty gifts. 'Like' Our Juke Box Mania Facebook Page to see how much fun last year's players had!
To find out about becoming a sponsor of Juke Box Mania, please contact Hanah.
Thank you to our wonderful 2018 food vendors:
Primal Cuts
Shafiq's Taste of India
Rare Grill House
Black Honey Dessert and Coffeehouse
Chasing the Cheese
NaKeD Chocolate
Amusé Coffee Co.
Kenner Collegiate's Culinary School
Silk Roots Fusion Cuisine
Sam's Deli
Thank you to all our 2018 Silent Auction Sponsors!
2018 Sponsors:
Thank you to our partners for their generous support or Juke Box Mania.

Media Sponsors: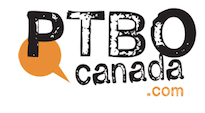 Nothing's Going To Stop Us Now Sponsor:
We Will Rock You Sponsor:
Waving Flag Sponsors:
Charlie Martin of Ward McFarland
Groovy Grove Gals
Other Sponsors: